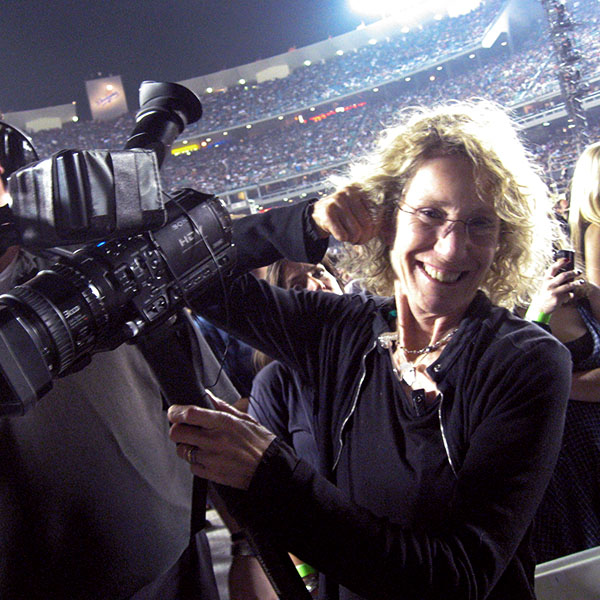 Filmmaker and cinematographer Joan Churchill is dedicated to making experiential films. Churchill began her career shooting a series of music films, including Gimme Shelter, No Nukes, and Jimi Plays Berkeley, which she directed. Her credits include An American Family, the definitive verite study of a dysfunctional family and Punishment Park and Pumping Iron, introducing to the world an unknown Arnold Schwarzenegger.
In collaboration with Nick Broomfield, Churchill has made 10 films, including Soldier Girls, Lily Tomlin, Aileen: Life & Death of a Serial Killer, Kurt & Courtney, Biggie & Tupac and Sarah Palin: You Betcha!. More recently, she has created with Alan Barker two TV vérité series, producing and shooting The Residents and American High. Their recent credits include Last Days in Vietnam, Citizen Koch, Inventing David Geffen for American Masters and Bedlam about the horrors of our broken mental health system.
Churchill is the first pure verite documentary cinematographer to be accepted into the American Society of Cinematographers. Her accolades include the BAFTA (British Academy Award), DuPont Columbia Award, Prix Italia, International Documentary Association's Award for Outstanding Cinematography; CamerImage's Outstanding Achievement in Documentary Filmmaking; Sundance, Chicago, Tribeca and IDFA festival prizes; Amnesty International Doen Award, and Women in Film's Vision Award, among others.